Health Care Information Technology

Behavioral Health Care Specialty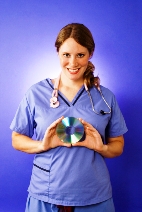 The American Institute of Health Care Professionals, Inc., offers a full Continuing Education program of online courses for those qualified individuals seeking Certification as a "Certified Specialist in Health Information Technology" with a Specialization in Behavioral Health Care.
Upon completion of the three (3) courses detailed below, applicants are eligible to apply for and receive certification as a "Certified Specialist in Health Care Information Technology " (Specialty in Behavioral Health). Each course is provided for in a dedicated online classroom. The courses are designed as independent study/continuing education courses, with one-to-one faculty mentoring. There is open enrollment and students may register and begin the education program at anytime.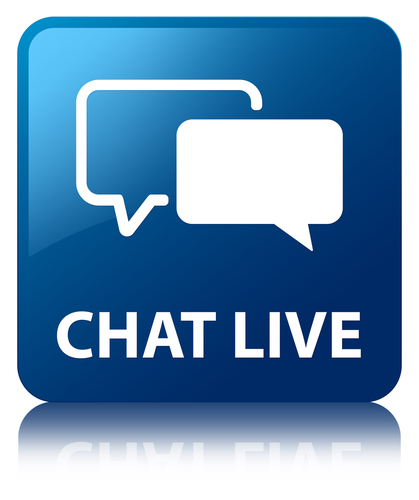 Have questions? Join us on "live chat" online now! One of our advisors will be happy to assist you and respond to your questions: Access Now
health care information technology
Behavioral health care specialty
CONTINUING EDUCATION PROGRAM/COURSES
Course Fees
Below are listed the required courses for this curriculum. At the end of each course description you will find the course cost listed.
1. BEHAVIORAL HEALTH ISSUES: SELECTED STATISTICS, TRENDS AND EMERGING TECHNOLOGIES
This is the first course in the Health Care Information Technology (Behavioral Health Care Specialty) continuing education curriculum. It presents a broad overview of global as well as U.S. behavioral health conditions and selected statistics. Many current factors such as a rapidly growing ageing population, rapidly growing probable causes of behavioral health issues originating from a number of social, environmental and disease state factors are shaping the need to establish quality information systems and technologies to better address these issues. The course also focuses on prominent systems related to behavioral health, public health registries and new forms of emerging technologies. Students will acquire a foundation of knowledge related to behavioral health care issues and emerging health care information technologies. Course Code: HT 500. Contact hours of education = 40. Course Cost: $ 395.00.
Course Information

Register for Course
2. HEALTH Information technologies in behavioral health care
The primary focus of this course is the applications of information technologies to behavioral health care. Key issues discussed will be health care reform mandates and the need for effective information technology systems, as well as specific issues in clinical practice, such as utilization of information technologies to decrease medication errors, providing a comprehensive patient digital record (electronic) with a behavioral health care component. Students will learn contemporary uses of information technologies related to holistic care approaches, access to information in rural and remote locations, and the smooth transmissions of patient care records between physicians, nurses and behavioral health care specialist. This course provides a solid foundation for information transmissions and focus related to developing systems with an integration for behavioral health care providers. Course Code: HT 510. Contact hours of education = 40. Cost: $ 395.00

Course Information

3.ELECTRONIC MEDICAL RECORD SYSTEMS IN BEHAVIORAL HEALTH PRACTICES
This third continuing education course in the program focuses on the development of a high quality electronic medical record (EMR) related to behavioral health care. There is a focus on developing a "seamless" integration of the behavioral health client record with all other dimensions of a comprehensive care record, including major disciplines of overall health care by multiple providers. Students will study integration issues, types of charting systems, electronic prescriptions and issues related to medications and patient billing for services. The major goal is educating professionals in the development of a medical records system that is electronic and represents documentation of a coordinated care model via the addition of patient care from the behavioral/mental health perspective of a holistic paradigm. Also presented are foundations, operations, structures, and benefits and pitfalls of health information systems in behavioral health. Issues of strict confidentiality are also presented. Course Code: HT 520. Contact hours of education = 40. Cost: $ 395.00
Note: Each of the three courses in this program; HT 500, HT 510 and HT 520 have a course fee of $ 395.00. Students are provided a 20% course fee discount on the total cost of these three courses, when registering and paying for all three courses at one time.
Additional Information:
Pre-requisite to enrolling in the continuing education program: This program is open only to health care professionals who are currently licensed to practice in their state or country, or other candidates who can verify two or more years of practice experience directly related to health care information technologies. One of the following prerequisites are required to enter this program: Candidates must be: a registered nurse, a physician, a counselor, a psychologist, an IT Professional, a social worker, a health care educator, a health care manager, a case manager, a health care management professional, holds a college level degree in IT, holds a college level degree in health sciences management or education.
All courses are continuing education courses and are provided in online classrooms via our website. Upon enrollment a unique identification and password is provided for classroom access. The online classrooms provide full syllabi and course information, including the course exams and evaluations. Students must a achieve a minimum score of 70% on the course examination to pass the continuing education courses.
Participants are given two (2) years from the date of enrollment into the first course, to complete the entire program of three (3) continuing education courses.
Upon completion of each course, you will be awarded the corresponding continuing education contact hours and receive the CE certificate verifying course completion and the award of education credits. Registration may be completed online, by accessing the links below.
Participants must successfully complete the entire 120 contact hours of education to be eligible to apply for certification. For information on the Certification program, access this link.
AIHCP is an approved provider of continuing education by the Florida Board of Nursing and the District of Columbia Board of Nursing. CE Provider # 50-11975.



The American Institute of Health Care Professionals, Inc. is a licensed Continuing Education Provider in the State of California, Board of Registered Nursing, Provider # CEP 15595.
AIHCP BLOG: Please visit our interactive web blog. Here you will find frequently added information on our programs, articles and news by practice speciality, and much more. Register and become a part of our professional health care community.
april 2011