SPIRITUAL COUNSELING
The American Institute of Health Care Professionals, Inc., offers a full Continuing Education program of online courses for those seeking Certification in Spiritual Counseling.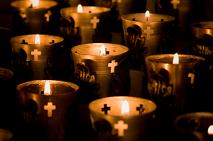 Upon completion of the seven (7) courses detailed below, applicants are eligible to apply for and receive certification as a Certified Spiritual Counselor. Each course is provided for in a dedicated online classroom. The courses are designed as independent study/continuing education courses, with one-to-one faculty mentoring. There is open enrollment and students may register and begin the education program at anytime.
Additional Information:
Pre-requisite to enrolling in the continuing education program: registrants must meet at least one of the following; 1.) a registered nurse currently licensed to practice nursing, 2). a licensed social worker, 3). a health care licensed professional, 4). a health care provider with a minimum of an associate degree, 5). a licensed counselor or psychologist, 6). holds a bachelor's degree or higher in psychology, human services, or other health related field, 7). works in health care chaplain ministry under the direction of a pastoral chaplain/clergy, 8). is in current practice as a minister (licensed/ordained) or is a crisis counselor 9). is a certified addictions counselor, or 10). is currently certified in grief counseling, stress management consulting, or pastoral thanatology.
All courses are continuing education courses and are provided in online classrooms via our website. Upon enrollment a unique identification and password is provided for classroom access. The online classrooms provide full syllabi and course information, including the course exams and evaluations. Students must a achieve a minimum score of 70% on the course examination to pass the continuing education courses.
Participants are given two (2) years from the date of enrollment into the first course, to complete the entire program of seven (7) continuing education courses.
Upon completion of each course, you will be awarded the corresponding continuing education contact hours and receive the CEU certificate verifying course completion and the award of education credits. Registration may be completed online, by accessing the links below.
Participants must complete the entire 320 contact hours of education to be eligible to apply for certification. For information on the Spiritual Counseling Certification program, access this link.
AIHCP BLOG: Please visit our interactive web blog. Here you will find frequently added information on our programs, articles and news by practice speciality, and much more. Register and become a part of our professional health care community.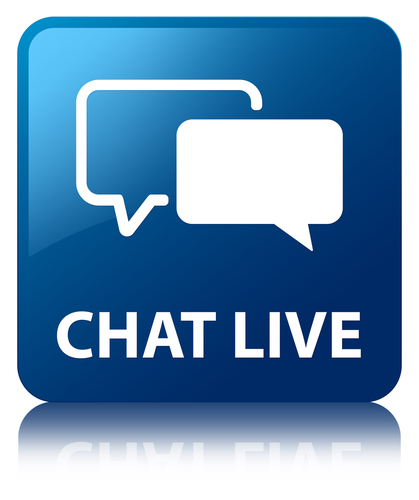 Have questions? Join us on "live chat" online now! One of our advisors will be happy to assist you and respond to your questions: Access Now
spiritual counseling
CONTINUING EDUCATION PROGRAM/COURSES
Course Fees
Below are listed the required courses for this curriculum. At the end of each course description you will find the course cost listed.
1. Prayer & Meditation in Spiritual Counseling
This continuing education course focuses on the concepts of prayer and meditation. The course is presented as a foundational course and provides students with an opportunity to examine prayer and meditation as used in spiritual practice and in assisting and teaching clients. First presented is comprehensive study on "meditation" and meditative practices. Students will learn what meditation is, how to practice various types of meditation, how to assist clients in using meditation and how meditation is integrated into spiritual practices. Students then study the concepts of prayer with an emphasis on the development and use of a "positive" prayer practice and the use of affirmations as a prayer tool. The spiritual laws that are associated with prayer are examined and student's develop a skill set of using these laws, positive prayer and affirmations which can then be taught to clients. This course is particularly designed for those who would like to apply for Certification as a Certified Spiritual Counselor by the American Institute of Health Care Professionals, Inc,. Course Code: SC 500. Contact hours of Education = 50. Course Fee: $ 150.00.
2. DIVINE COMMUNICATION & GUIDANCE
This course provides for a comprehensive investigation and study into the practice of divine communication and guidance. It continues in subject area of prayer and meditation, with a comprehensive addition of ways and means that people and eastern and western religions have practiced and taught communication with the Divine. Students explore both the spiritual and the scientific information related to divine communication, including how the Divine communicates with us. Students also acquire the knowledge and exercises skill set to teach others various methods of divine communication. The body-spirit connection is reviewed related to divine communication. Also presented is paranormal events, an introduction to mediumship, healing, and other manifestations of spirit. Students have ample learning of exercises in spiritual practice to fa ciliate communication. Course Code: SC 510. Continuing Education hours = 40. Course Fee: $ 125.00
3. ABUNDANCE & PROSPERITY COUNSELING
This course provides for a comprehensive presentation on the spiritual topics and aspects of abundance and prosperity, as well as the development and use of affirmations from a prayer/spiritual perspective. Student begin their studies with an in depth coverage of the principles and spiritual laws of abundance and prosperity. There is examination of these universal laws/truths from a content of biblical interpretation. Students learn then to apply principles of positive prayer and effective affirmations to utilize spiritual law/truth and develop higher consciousness around abundance and prosperity. Developing positive affirmations which have proven effective capstones this course. Student outcomes include the skill set to work with clients teaching abundance/prosperity spiritual principles and the development of unique affirmation techniques for their personal spiritual growth and prayer lives. Course Code: SC 520. Contact hours of education = 40. Course Fee: $ 125.00
4. THE CHAKRAS & HEALING
In this course students study the major Chakras of the Etheric body. Chakras are defined and their role as major energy centers are explored. You will learn the purpose of each chakra, their characteristics, and color forms. A study of balance and imbalance of the charka's is discussed. The energy systems of the chakras are also studied. Use of the chakras in spiritual growth is explored. You learn how to use the chakra systems in healing and in spiritual counseling. A more in-depth exploration of the energy systems is presented. Chakra protection is also discussed. Students learn how to balance their own chakras and assist clients in achieving better balance of their chakras. A study of chakras in overall spirituality is presented. Course Code: SC 530. Contact hours of education = 40. Course Fee: $125.00
5. COUNSELING FOR SPIRITUAL SOLUTIONS
This course focuses on spiritual solutions to everyday life problems. Spiritual, mental and physical problems are presented in light of the material. Students will explore many types of spiritual laws and practices that assist us dealing with the problems and stresses of our lives. An examination of the spiritual world and how we communicate, as well as Divine intervention are fully explored. Students continue in their explorations of prayer and meditation with an emphasis on seeking Divine guidance. Synchronicities are examined. Students also contemplate spiritual philosophies from more ancient and modern times. Students review issues around scriptural interpretations and begin introduction to principles related to the science of mind, which is continued in the next course. Course Code: SC 540. Continuing Education hours = 50. Course Fee: $ 150.00
6. THE SCIENCE OF MIND
This course provides you with continued learning of spiritual principles related to the "Science of Mind." You will study consciousness and the Science of Mind Principles, as well as the use of the Science of Mind in everyday life. The Spiritual Dimension of human beings is examined. You learn how to effectively use Science of Mind Principles and how to teach these principles to clients. There is an emphasis on learning how to develop effective Science of Mind treatments. How to assist clients in developing their own treatments is presented. You will also learn how to use the Science of Mind in spiritual counseling of clients. This is an in-depth course with an emphasis on effective use of Science of Mind Principles and evaluation of their effectiveness in creating outcomes from desires, as well as enhancing spiritual growth. Course Code: SC 550. Contact hours of education = 50. Course Fee: $ 150.00
7. INTUITIVE & ENERGY HEALING
This course provides you with continued learning of spiritual principles for the practice of intuitive healing and energy healing. You study various facets of healing, especially in relations to intuitive knowledge, body and energy systems, and energy healing. This course focuses on "hands" on energy healing as well as an in-depth study of human energy systems and the chakras. The chakras are examined as they relate to body-mind-spirit disease and healing. You will learn how to effectively work with Divine energy and universal energy toward channeling energy for therapeutic benefits of clients. You will also be introduced to several dimensions regarding intuitiveness and its use in spiritual counseling. Assessing and intuiting energy blocks are also studied. Course Code: SC 560. Contact hours of education = 50. Course Fee: $ 150.00